How to play the game "Sofia Castle Party Cleaning Game"?
Sofia had a huge end-of-summer ball, inviting all her friends to come stay at her castle, watch the summer sunset and play lots of fun games! The only thing is, so many people came that now the castle is a total tip. There's a lot of tidying up to do! Sofia says it will be fun but we're not sure... why don't we make a game? If you guess the first place where things go, you earn points; if you're wrong you lose points. Let's see if you now the castle like a true princess!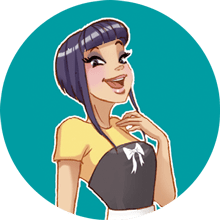 Sofia Castle Party Cleaning is one of my favorites! We clearly have awesome taste! Come and play more of my fave sofia the first games!