How to play the game "Snow Day Slacking Game"?
It's been snowing overnight, and the snow is so deep that school has been cancelled! Sarah's happy to miss a day of classes and can't wait to go and build a snowman, but her mom is making Sarah do her homework, oh no! Sarah's only pretending to work though... she's going to play when her mum isn't looking in this slacking game!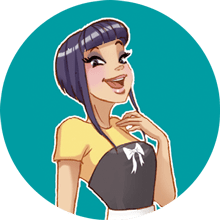 Snow Day Slacking is one of my favorites! We clearly have awesome taste! Come and play more of my fave slacking games!