How to play the game "shopping game for girls"?
For these games for girls you'll need to enter the role of a personal shopper called Macy. Her job is to satisfy all the desires of her clients by finding for them everything they dream of. Her clients are often busy people who do not have time to shop for their personal errands or even to organize their own wedding. Read more
This list will appear at the bottom of the game as objects that you will recognize. To find them in the shop, click on each of them with your mouse. You can get help by clicking on "hint" but the number of times you can get help is limited. Think about clicking on the pockets or bags that appear in the store to earn points and more help. Whenever a list has been fully found, then you'll be up to the next level.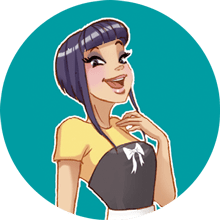 shopping game for girls is one of my favorites! We clearly have awesome taste! Come and play more of my fave free games!