How to play the game "Rope Jumping for Girls Game"?
We bet you girls have played jump rope with your friends at school, right? Well, know you can keep skipping after class thanks to our girls' games! The girls in this fun girl game love jumping rope at recess, and they're really good! Think you can beat them? Use the arrows to move and the spacebar to jump and see how long you can keep going in this free skipping game. Read more
Like many online girl games, this skipping rope game starts off easy but gets much more difficult as the rope turns faster and faster. Make sure you jump at just the right time, or you'll fall over! Good luck, and keep browsing our girls' games for many more fun surprises!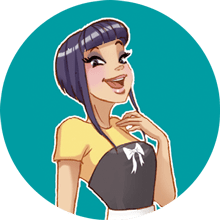 Rope Jumping for Girls is one of my favorites! We clearly have awesome taste! Come and play more of my fave free games!