How to play the game "Raving Rabbids Game"?
Among the many fun games are some truly amazing games for girls! As with this game for girls, where you'll have to help a rabbit to harvest honey. Rabbits do not eat honey usually, but that's why we call these animals the Ravin' Rabbids - they've gone a bit crazy!. To play this free game you'll have to move with the arrows on your keyboard and shoot with the 'a' button. Smash the eggs to reveal whats inside! Read more
To move from one level to another in this game for girls, you'll also need to find the key that opens the door between each level. This really is a very special animal game, afterall, its a game about the famous ravin rabbids, but if you're careful, these are no ordinary rabbits!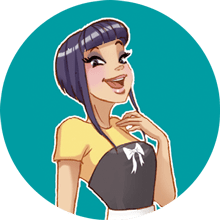 Raving Rabbids is one of my favorites! We clearly have awesome taste! Come and play more of my fave free games!