How to play the game "Police Girls Game "?
Pirates, cowboys, girl superheroes... our dress up games are full of tough girls who do exciting jobs! Have you ever thought about joining the forces when you're grown up? There are thousands of girls all over the world who work in the army, as firefighters or as policewomen, and in this work dress up game you'll get to meet a real cop! Read more
Sam has just finished her training, and in this police dress up game you'll get to choose a uniform for her first day at work with the New York Police Department. Sunglasses, shirt, police cap... she knows what sort of uniform a real cop needs to wear, but a girls' games expert like you can add a touch of style to her new look! Help Sam out in this police game for girls and make sure she looks super professional when she climbs in her cop car tomorrow. Have fun, and browsing the site for more jobs dress up games!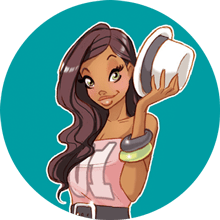 You're clearly loving Police Girls Game - you should check out my pick of the best dress up games!