How to play the game "Play with Eye Pet Game"?
Animal games for girls are a good way to care of animals in girls games, and learn more about them. Thanks to this game for girls, you'll be able to reconstruct the bodies of certain animals by choosing different elements that make them up. Then you'll have to choose the right decor. A fox will not live under water and an elephant will not live in the desert. Read more
Be careful in girls games and do your best in this girls animal game. Each time you finish reconstituting an animal and and you've chosen him an environment in this game for girls, then the meter will start and you can see how long your animal can survive.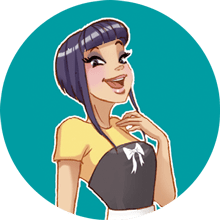 Play with Eye Pet is one of my favorites! We clearly have awesome taste! Come and play more of my fave animal games!