How to play the game "Online Baby Game"?
Babies: they're very sweet, but such hard work! The babysitter in this girls' game is exhausted after looking after little kids all week, so she's asked you to step in for a while. In this girls' game, you need to help her look after not one, not two, not three but FOUR cute babies! When the babies start crying, you have to give them what they need to comfort them. They might need to be rubbed on the back or have their face wiped, or they might just want a toy to play with. Watch them carefully to find out what they need, and you'll be able to keep them happy and win the game! Read more
Have you ever babysat for a neighbor, or maybe looked after your little brother or sister? If so, you'll know that it's harder than it seems! If you love babies and babysitting games like this one, you can find many more right here on MyGames4Girls.com. Do you have any babysitting tips or funny babysitting experiences? Tell us all about it on our forums!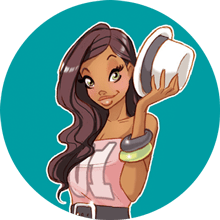 You're clearly loving Online Baby Game - you should check out my pick of the best free games!