How to play the game "New Barbie Game"?
This magic memory game is set in the wonderful world of Barbie! You need to try to remember as many identical pairs of images as you can, and they all come from one of the Barbie films. You'll need to look really really carefully when the pictures first come up, try to remember as many as you can, and (more importantly) remember where they are. Then turn over more and more pairs until you start finding pairs that match. Read more
On the left hand side of this memory game for girls, you can click on any one of 3 characters, to give you a little help, but really, you should try and get the pairs yourself before you use these 3 chances. This is a fun Barbie game for girls who love Barbie, or for girls who love memory games and puzzles. Have a go and if you like it, remember to leave a message below, or invite your friends to play using the button.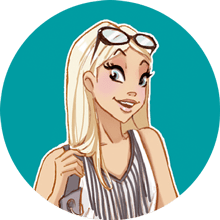 If you enjoyed New Barbie Game, you'll love these celebrity games just like me!