How to play the game "Musical Love Game"?
For many girls and boys, music is the key to their hearts... In this free game, you'll need to help our friend Nathan flirt with his date through the power of song. He's invited his pretty girl to a piano bar for their first date, and he even tried to impress her by telling her he's an accomplished pianist... he wouldn't know a musical scale if it hit him in the face! Can you help him woo the girl in this free love game? Read more
Start by selecting the type of keyboard you want to use in this music game for girls, then use the keys to reproduce the melody on screen. With your help, Nathan will be able to play a beautiful song that will send the girl head over heels in love with him! Have fun, and keep browsing the site more many more love games and girls' games.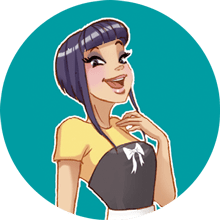 Musical Love Game is one of my favorites! We clearly have awesome taste! Come and play more of my fave free games!