How to play the game "Model Game for Kids"?
Meet Kathryn! She's been wanting to work as a model for as long as she can remember, and has finally got what could be her big break! She's got an interview for a modelling job at a high-end fashion magazine and to put it plainly - she's absolutely terrified! Kathryn's always struggled with nerves, so she'd really love it if you could help dress her, style her hair and apply her make up so she can show the magazine editors just how stylish she is! Good luck Kathryn!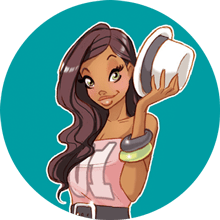 You're clearly loving Model Game for Kids - you should check out my pick of the best model games!