How to play the game "Makeover an indian girl Game"?
In our latest of girls games, Suri is a girl born to parents of different nationalities. This gives her face a strange and natural beauty. Her large black almond eyes make her look like a doll, a bit like Pocahontas and with her long black hair she is very proud of, she looks a lot like her mother. Read more
But for this makeover Suri wants to be revamped, to break this image of perfect little girl, to change her look completely. Can you help?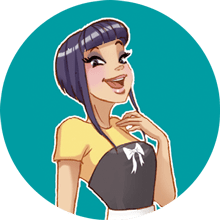 Makeover an indian girl is one of my favorites! We clearly have awesome taste! Come and play more of my fave make up games!