How to play the game "make up games"?
Kelly is a model and wants to work as a model for a large cosmetics brand. Today, she has an appointment with the officials of the brand to do some make up tests. It is you who's in charge of these make up games for girls and you'll have to apply the different colors on Kelly and make her make up look fantastic. Read more
There are also accessories to put Kelly a step above the rest, and it is up to you to decide which are best suited for today's photo shoot. Like a chameleon, a model must be able to change looks quickly because the photo studio rental is very expensive and we must not lose time to complete the shooting of the day.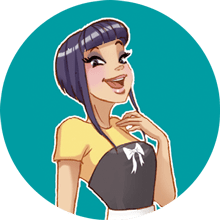 make up games is one of my favorites! We clearly have awesome taste! Come and play more of my fave model games!