How to play the game "make a cake game"?
During the baking game for girls, you'll have to learn to make cakes as well as you can. For each cake you will be asked very different things so you need to be able to be flexible and quick thinking. You'll have to put cream without getting the wrong flavor or pattern. Then you must put the fruit exactly where it is in the example and at the same angle. Pay attention to the tail of cherries for example! Then you must cut your cake according to the dots. Read more
Each action you perform will be marked and the total will tell you if your cake is good or not. This free cake game for girls can last very long if you're good at making your cakes but be careful and meticulous to score more points and don't waste the time that's running away.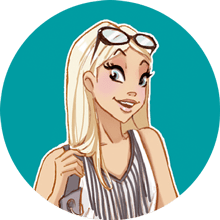 If you enjoyed make a cake game, you'll love these cooking games just like me!