How to play the game "Escape the House Game"?
Natalie is in trouble. She had her friends over last night and they had a great time, but now the house is a total mess and her parents are due home any minute! She needs to tidy up all the mess, but her friends have played a trick on her by locking all the doors in the house! Read more
The only way Natalie can get into the other rooms is by finding all the clues she needs to open the safe and get the keys. Can you help her find all the right objects? Collect them one by one until you've cracked the code. Try and work fast so that she doesn't get in trouble. Natalie's friends sure are smart!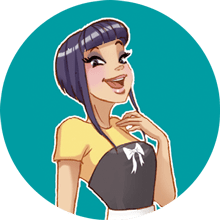 Escape the House is one of my favorites! We clearly have awesome taste! Come and play more of my fave escape games!