How to play the game "Llama In Your Face Game"?
It's pretty tough being a llama, especially if you live in a zoo. People are always coming to stare at this llama, poking their noses through the bars and prodding him when he's trying to nap. Unsurprisingly, this llama's had just about enough! In the dead of night, he had a small trampoline secretly installed in his enclosure and now he can jump up and down, spitting at all the boys and girls who dare come to visit the zoo. Keep them all away with the amazing spitting llama game!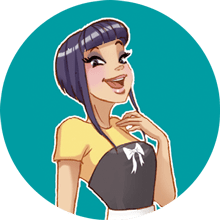 Llama In Your Face is one of my favorites! We clearly have awesome taste! Come and play more of my fave fun games!