How to play the game "Lights Game"?
Puzzle games always need you to concentrate hard and think about what you need to do to complete the girls games. This puzzle game for girls is no different. The object of the game in each level is to eliminate some of the balls, so that you can light up, or turn on the other ones. Sometimes you need to remove only one, or sometimes you might need to remove lots of them. Read more
There are many levels to this puzzle game and you will need to think carefully, as the higher levels can become very difficult. If you get stuck why not ask your friends or family to come and help you out!?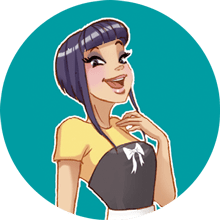 Lights is one of my favorites! We clearly have awesome taste! Come and play more of my fave free games!