How to play the game "Italian Soup Game"?
Some people are so difficult to please! "Too much of this, not enough of that, too sweet, too sour..." Aargh! Poor Tony is having a tough day. He loves to cook food for his friends, but they are just being too darn picky! They only ever seem to eat spaghetti or steaks, but Tony wants to make something nutritious and delicious! Surely you can help him think of something in this girls' cooking game? Read more
Aha, good thinking! You've had the brilliant idea of making a hearty Italian soup that everyone will love in this girls' food game. It's filled with tomato sauce, pasta, bacon and vegetables...lovely! Tony was so uninspired, it's a good thing you were here to help save the day! Follow the recipe on screen in this cooking game for girls until this tasty soup is complete. We hope Tony's friends are ready for a true, healthy taste of Italy!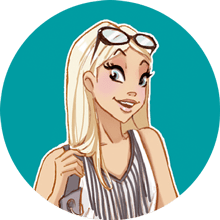 If you enjoyed Italian Soup , you'll love these food games just like me!