How to play the game "Girls Mahjong Games"?
Are you an ace at card games or puzzle games like Mahjong and Sudoko? Dare you to try your hand at this challenging girls' game! We've laid out loads of cards featuring cooking items like whisks, tongs, spoons and colanders, and we need you to match the pairs. This pairs game isn't as easy as it sounds, though! You can only match the cards that are side by side or that are at the edges of the board, just like in Mahjong. On top of that, you only have three minutes to clear the board! This kitchen Mahjong game is quite tricky, but with a bit of practise you'll soon master it! Read more
If you love card games like Mahjong or Solitaire, you'll find loads more puzzles to keep the ol' gray matter ticking on MyGames4Girls.com. Just have a look around our surprise games category and see what you can find! Have fun, and don't forget to leave us a comment with your high score once you've played this online Mahjong game!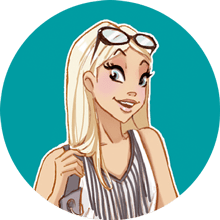 If you enjoyed Girls Mahjong Games, you'll love these puzzle games just like me!