Dress Up Disney Princesses
Help this pretty girl dress up as her favorite Disney princesses.
The game will be available in a few seconds...
Ariel, Jasmine, Cinderella, Pocahontas... which of the Disney princesses is your favorite? In this dress up game you'll meet Annabelle, a very pretty girl who is crazy about Disney movies. She's going to a costume party tonight and she wants to dress up as one of her favorite Disney princesses... but she can't decide which one! Come and help her pick a costume in this princess dress up game for girls.
Choose a pretty princess dress and accessories for Annabelle to wear, then pick a new hairstyle to complete her costume: red like the Little Mermaid, blonde like Cinderella, a brown bun like Belle from Beauty and the Beast... like all of our girls' games, it's up to you. With your help she's sure to feel like the prettiest princess around!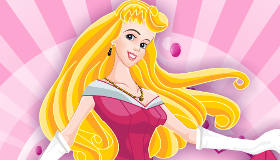 Dress Up Disney Princesses
-
188
votes
Dress Up Disney Princesses comments from girls: