How to play the game "Design a Handbag Game"?
Handbags are everywhere and in all different shapes and sizes. Girls love their handbags, and even boys like to carry bags too these days. It's not just about having a bag thats useful though. It's about the style and design of your handbag, and about how good it looks! Read more
In this free design game you'll be able to create and design your very own handbag. Maybe you already have an idea of your perfect bag, or else you can flip through all the many many styles in this game until you find a combination that works best for you! There really are so many combinations in this game, you'll be busy for ages! Maybe you could even become a designer of handbags with you finish school!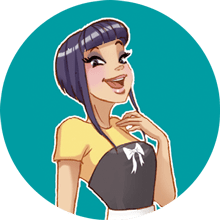 Design a Handbag is one of my favorites! We clearly have awesome taste! Come and play more of my fave free games!