How to play the game "Cooking with Brownies Game"?
Cooking games are often a very easy to teach you how to cook delicious things like in this cooking game you'll learn to make chocolate brownies. You probably know this cake with chopped walnuts inside and chocolate on top. By following the instructions you're given in this set of baking games just for girls, you will be able to make beautiful sweet pastries and chocolate! Read more
You will need to gather all the utensils and ingredients you'll need to use and then do each instruction in the order that you're told. Remember to close the oven door too though when you want to cook your dough or else your butter will melt. Don't worry about getting dirty when cooking, this is only a cooking game! There is no specific time or number of lives to pass this kitchen game so take as much time as you need to do all the things and make sure you don't forget anything!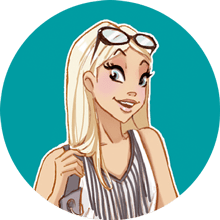 If you enjoyed Cooking with Brownies, you'll love these cooking games just like me!