How to play the game "Cooking skewers for the Girls Game"?
Another great game for girls! In this kitchen game you'll need to be very fast! Using the arrows of your keyboard, you need to move the spade with the skewers on it so it is under the ingredients, so that you get all the right ingredients on it right - that means they've got to be matched with the example on the left of the game. Read more
There are several levels in this game, and the game gets faster and faster - so don't think it's going to be easy! The goal of the game is to complete as many skewers as you possibly can in the time given. But be careful, if you make one mistake you'll have to start the whole thing all over again! Oh no!
If you like this game for girls, do you know where you can find lots more?? Right here on mygames4girls.com! And you can even leave your score in the comments so that other people can see it!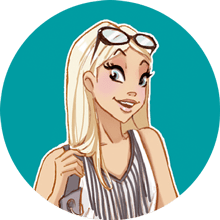 If you enjoyed Cooking skewers for the Girls, you'll love these cooking games just like me!