How to play the game "Colouring In With The Winx Game"?
Do you know the Winx friends? They are always so fashionable and stylish! They are six girls, and you can get to know them now by doing this special colouring game for girls! Read more
All you need to do is click on one of the six pictures at the bottom of the game. Then you can try to copy the colours in that template by painting colours into the big black and white picture! All you need to do is click on the colour that you want to use, and then click again in the part of the picture that you want to colour in! Nice and easy. You don't have to copy the image though - if you want you can do something really different and even crazy!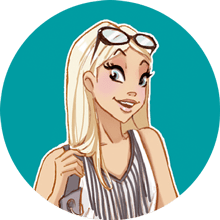 If you enjoyed Colouring In With The Winx, you'll love these winx games just like me!