How to play the game "Circus Game "?
Ladies and gentlemen, boys and girls, children of all ages... welcome to the MyGames4Girls Circus! Every kid dreams of running away to the circus at some point, but in today's girls' game you'll meet a girl who actually did it! Maya has been dreaming about performing in the big top since her she was just four years old, and in this dress up game she's finally ready to make her debut performance with a world-famous circus. Help her dress up in a cute and colorful circus costume and make sure she brings the house down! Read more
Maya is a girl of many talents: she can juggle, tightrope walk, ride a unicycle… she's the perfect circus girl! In this dress up game you can help her dress up as a ringleader, a clown, a trapeze artist, a lion tamer, and much more. Want to practise your circus skills? Type 'circus' in the search bar, and check out the surprises waiting in our girls' games!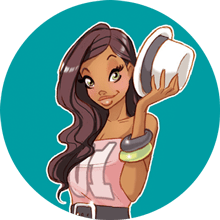 You're clearly loving Circus Game - you should check out my pick of the best dress up games!