How to play the game "Charmmy Kitty Room Game"?
Charmmy Kitty games and Hello Kitty games are often the same, and the reason for that, is that Charmmy Kitty is Hello Kitty's little friend, so they're always together! In this charmmy kitty game, hello kitty wants to decorate her many christmas scenes, with all her favourite colours. Read more
Coloring games like this are fun to play because all you need to do is pick a picture, and a color, and get creative. Christmas games are always fun to play! Color any item however you like in any of the pictures, and see if you can make these christmas game images into Hello Kitty and Charmmy Kitty's heaven!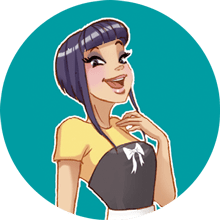 Charmmy Kitty Room is one of my favorites! We clearly have awesome taste! Come and play more of my fave hello kitty games!