Vampire Diaries Game
Help Elena, Jeremy and Stefan find the rings before sunrise!
The game will be available in a few seconds...
Help Elena, Jeremy and Stefan find the rings before sunrise!
Have you got an insatiable thirst for vampire stories? Do you devour books like 'Twilight' and 'The Vampire Diaries'? We thought as much! That's why we've prepared a special Vampire Diaries hidden object game for you girls! Today you'll meet a few of the kids from Fell's Church and join them on their latest mission. There's Elena Gilbert, played by Nina Dobrev, the handsome Stefan Salvatore and his malevolent older brother Damon, who have just arrived in the town. Stefan and Elena are on the hunt for a magic ring, but in this vampire game for girls it seems that dozens of rings have been scattered around… How would you like to join these two stars and give them a hand completing their mission?
If you've already played vampire games or if you've watched tons of vampire movies, you'll know that these immortal beings fear one thing above all others: sunlight! As such, you, Elena and Stefan will need to act quickly in this star game before dawn arrives and ends the game. You need to find rings in no less than three pictures in this hidden object game. Do you think the 'Vampire Diaries' couple will manage to find them all? It's up to you! If you want to find other lost objects, there are loads of these great puzzles hidden amongst the girls' games on the site! Good luck!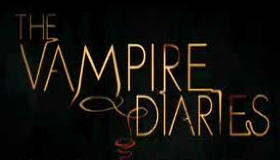 Vampire Diaries Game
-
72
votes
Vampire Diaries Game comments from girls: