How to play the game "Catwalk summer fashion Game"?
In the latest issue of a well known fashion magazine, this model is presenting the summer collection - all about looking great on the beach in swimsuits, bikinis sun hats, glasses, jewelery and other acessories. The important thing to remember here though is that you are going to be judged on your dress up skills. Read more
Each time you have decided that you have designed a great combination, click on the button to say you're finished, and you'll be given a score to rate how well you did! Make sure that you try a few times to see what the best score is that you can get. And absolutly make sure you leave a comment below with your highest score, so that others can try to beat it!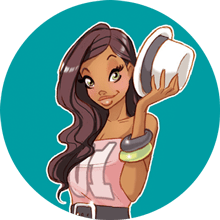 You're clearly loving Catwalk summer fashion - you should check out my pick of the best model games!