How to play the game "Cake Baking Competition Game"?
Today is the big day - the annual "Worlds Best Cake" competition! All over the world, people have been baking cakes and decorating them beautifully, in the hope that their cake will be the worlds best cake. Read more
Theres been a nasty accident though - all of the cake toppings have got muddled up! At the moment they are on the floor next to the judging table. The judges have asked you to put them all up onto the table...but you've got to make sure that the toppings and all the decorations, stay on the right cakes, otherwise all the cakes will look wrong...and no one at all will win!!!
See how long it takes you to get all the cakes back the way they should be!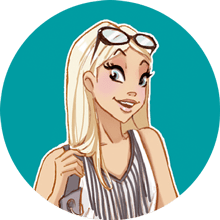 If you enjoyed Cake Baking Competition, you'll love these cake games just like me!