How to play the game "Big Breakfast Hidden Object Game"?
Every Saturday, Mina and her friends get together for a big tasty brunch. You couldn't tell from looking at her, but this girl has a huge appetite and loves to eat! In this hidden object game, it's Mina's turn to choose the breakfast foods they'll eat today. She's got a huge shopping list with tons of items on it: waffles, donuts, pancakes, croissants... can you help her find all the food she needs? Read more
Help Mina find the breakfast foods she and the girls like best in this huge buffet brunch; you'll need to spot cakes, donuts, sandwiches and even fries and milkshakes! Feeling hungry after seeing all that delicious food? Check out the cooking games section for lots more tasty treats!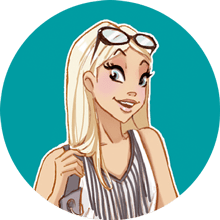 If you enjoyed Big Breakfast Hidden Object, you'll love these hidden object games just like me!