How to play the game "Barbie games"?
Through this dress up game you'll help Barbie to be the most beautiful princess so that Ken really falls in love with her all over again, and he'll become her prince charming. By clicking on various objects around, you'll be able to transform her completely. The paint palette determines the color of her dress. If you choose to click on the comb you'll see her hair change. Read more
For other accessories, you'll have to grab with your mouse to add to the beautiful of Princess Barbie. To delete one of your actions, click on "undo". And you'll then have to click on "next" when Barbie is ready in this Barbie game, so that she can met her prince and he'll fall in love with her. If you enjoy Barbie games, you will find in many others on the site.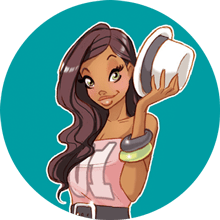 You're clearly loving Barbie games - you should check out my pick of the best celebrity games!