How to play the game "baby games"?
In baby games it's always a challenge to look after one baby, but how about looking after four babies all at the same time? In this new baby game, you'll use the skills you've learned in other baby games to take care of all four of these troublesome babies. Read more
Pay attention to what they need, and then click on the right action to make them feel better. Don't leave them too long, or they'll get unhappy and the game will be over. Girls games like this one are great fun. Try out some other babysitting games on mygames4girls.com!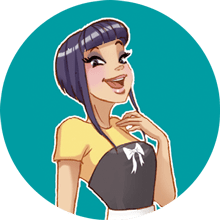 baby games is one of my favorites! We clearly have awesome taste! Come and play more of my fave free games!