How to play the game "Angelina Jolie Puzzle Game"?
Life can be a bit of a puzzle for a Hollywood actress. There is so much to do; work, pick up the kids, pose for the paparazzi, go shopping, sign autographs for fans...and all while looking glamorous! Sometimes it can be difficult to stay in one piece. Read more
In this girls' game, Angelina Jolie's been feeling a bit worn out. She seems to have, well, fallen apart! Her beautiful face has become all mismatched and it is your job to put it back together again in this free puzzle game for girls. Click on the pieces to swap them around and get Angelina's face looking lovely again in this fun free girls' puzzle game. Don't forget to check out more puzzle games on the site when you're done!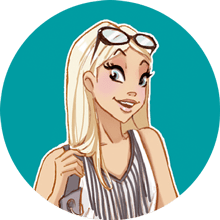 If you enjoyed Angelina Jolie Puzzle, you'll love these puzzle games just like me!