How to play the game "Amanda Crapota Game"?
Amanda Crapota is a clever little witch. She loves making fabulous potions and having fun with all the crazy things that her potions can do to people. Today Amanda Crapota is mixing together some ingredients to see what effect her potions will have on her friend. Read more
Try mixing together the items in different orders to see what you can turn Amanda Crapota's friend into. This new Amanda Crapota is great fun and you can play it together with your friends to see who can make the craziest potion!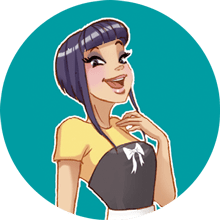 Amanda Crapota is one of my favorites! We clearly have awesome taste! Come and play more of my fave free games!