How to play the game "A baby tiger Game"?
For this lovely game just for girls only, you'll have lots of fun dressing up this baby tiger. You'll be able to transform this cute little cuddly tiger baby by clicking on any of the buttons that you can find. You'll even be able to give him a different expression with his mouth and with all the accessories that you can play around with. Read more
For this animal game you'll have even more fun that lots of other animal games, because it's also a great dress up game at the same time, and everyone loves dress up games! You can choose clothes, accessories, and even give this baby tiger a hat of a fancy dress costume – like Santa Claus or a wizard! Mygames4girls.com has hundreds of new and exciting games just like this, and lots of other kinds of games too, so remember to click on "invite a friend" so that your friends can play on this fun website too!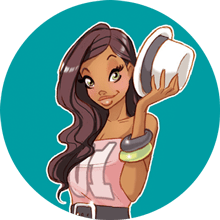 You're clearly loving A baby tiger - you should check out my pick of the best baby games!