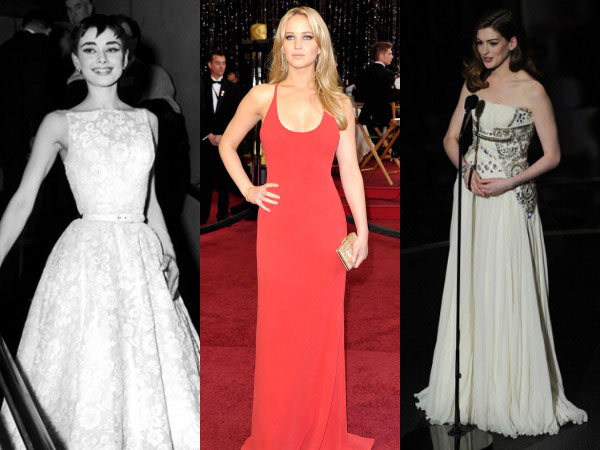 Don't you just love awards season? The glitz! The glamour! The stars! The style! Here at mygames4girls we're going crazy for The Oscars, and can't wait to see what ensembles the stars will be rocking on the red carpet. The fancy awards ceremony, officially known as The Academy Awards, started in Hollywood in 1929. Wow, that's before your grandparents were even born! Back then, movie star fashion was all about fur, diamonds and sparkle…what else would you expect from an awards ceremony? Fast forward a little to the fifties and celebrities were swanning down the red carpet in some seriously sophisticated frocks, with a hint of Paris-style cool - think Audrey Hepburn!
Today, most Hollywood stars still like to go all out for The Oscars when it comes to their outfits. Things may have changed a little since The Oscars first began, but fashion and trends are still important! We see Grecian gowns, luscious lace and dazzling diamonds every year at The Oscars, but what dresses and color combinations do you think the stars will be wearing this year? Our predictions are: Anne Hathaway in a cream ladylike dress, Angelina Jolie in an elegant black gown, Jennifer Lawrence in long, brightly colored dress and R-Patz in an open grey shirt with messed up hair. Neon colors are also huge this spring, so we expect to see plenty of bright dresses, as well as accessories (although maybe not on R-Patz)!
What do you guys think? Share your ideas, and tell us what your favorite outfits are as soon as the ceremony is on your tv screen! And the nominees are…
Add My Comment!
Add My Comment!