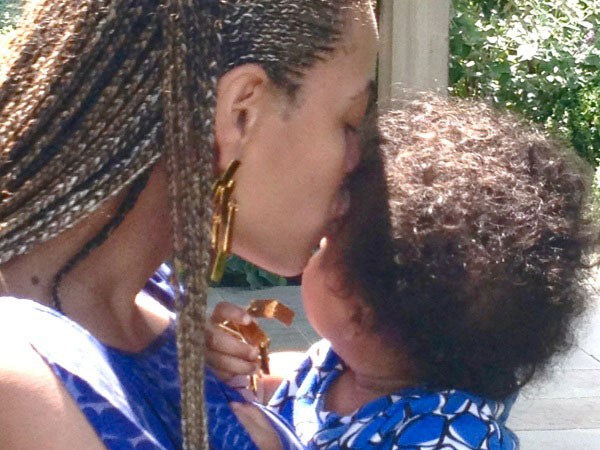 It's been a while since Beyoncé has treated us to any new photos of her beautiful baby girl, Blue Ivy Carter, so you can imagine how excited we were when some brand new snaps appeared on her tumblr this weekend!
The singer posted this lovely picture of herself and 10-month-old Blue, along with another black-and-white photo of her husband, Jay-Z, carrying the baby girl. You can't see much of Blue in either, but the pics are still super cute and she's got an awesome head of hair on her!
Beyoncé also included uploaded a handwritten note to her fans, saying: "From my family to yours. Wishing you a happy and healthy Thanksgiving."
Coolest. Family. Ever. We love them. Head to i.am.beyonce.com to check out all the new pics!
Add My Comment!
Add My Comment!