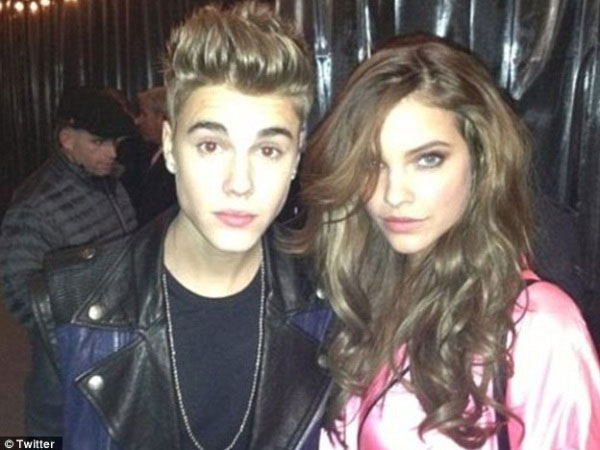 Bad news, girls: our fave celeb couple is no more! Following weeks of speculation, E! has reported that Justin Bieber and Selena Gomez have called it quits after almost two years together. Sad times!
The split comes following rumors that Justin was flirting with Hungarian model Barbara Palvin at the Victoria's Secret Fashion Show last week. Barbara, pictured above with the singer, has denied the allegations, tweeting: "last time im saying it. please calm down. there is nothing going on w him. i met him and did a pic w him. wouldnt u do the same? :)" (sic)
Whether or not the model is involved in the break-up, it sounds like Justin hasn't been the ideal boyfriend to Selena. Lots of the actress' friends took to twitter to share their support for her this weekend, and there were more than a few digs at Justin. For example, actor David Deluise, who plays Selena's dad in Wizards of Waverly Place, posted a picture of himself and Sel together with the caption: "All woman should be treated with respect! Listen up boy" (sic) Uh oh, that doesn't sound too good...
Well, we were hoping for a beautiful Bieber-Gomez baby in a few years, but now it seems it's not to be. Are you sad about the split, or are you hoping to nab Justin for yourself now he's single again?! Leave us a comment to tell us what you think!
Add My Comment!
Add My Comment!