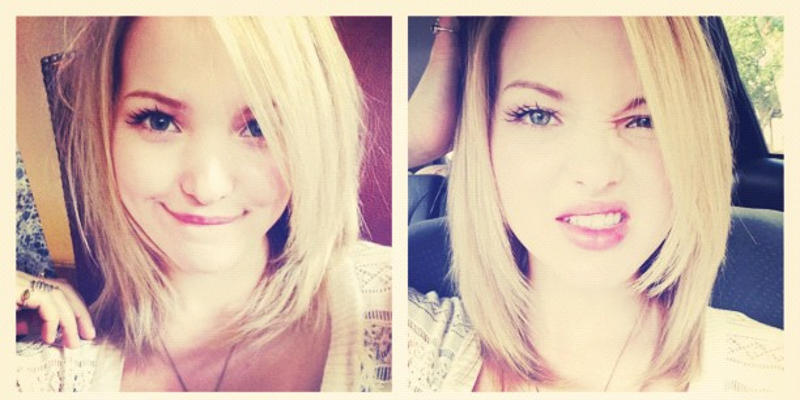 Meet Dove Cameron, 18-year-old actress and singer. You might've spotted her in Disney show Liv and Maddie (she played both characters so she must be double talented) or the Disney movie Cloud 9.
Or you might've heard her single, a cover of 'On Top of the World', which went to number one in the charts. She describes herself as a pie maker, a coffee drinker and a professional giggler, and we've got the low down on everything else you need to know about her…
Her name is cool. Even if it does remind us a teensy bit of UK Prime Minister David Cameron, we'll let her off. We'd hoped her legions of fans were called bird watchers, but sadly they're Dovelies.
Dove made Flynn Rider and Rapunzel's song 'At Last I See the Light' from Tangled even more beautiful by singing it with her boyfriend. We didn't think that was even possible.
She just comes out with stuff like this.
And this exists.
She always tweets back her fans with a ton of hearts at the end. Which is nice.
She says deep stuff...
...and not so deep stuff.
HER NAME IS DOVE.
Her and her boyfriend, Ryan McCartan, are painfully adorable.
She's a master of attractive selfies, and ugly selfies...
Dove Cameron is well on her way to being our favourite person of 2015. And yours too (you have no choice). We'll keep you posted on everything dove-tastic, and keep spreading Bird Watchers... that's going to catch on.
Add My Comment!
Add My Comment!