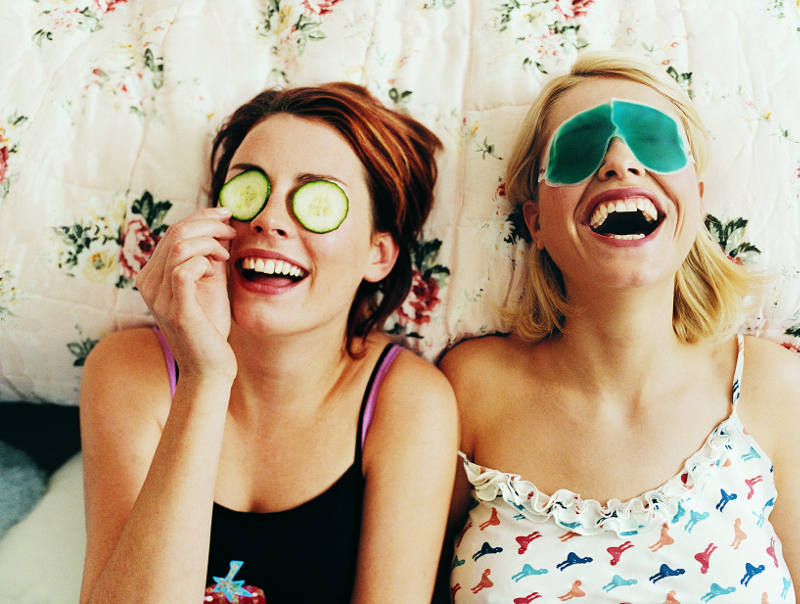 MyGames4Girls are on a mission to put a stop to low body confidence. All girls are beautiful, and no one should ever hate what they see when they look in the mirror! So, we spoke to some beauty pros to get some great advice on how to look and feel great every day. We met
(L-R):
Peachface
Skin care with natural and organic ingredients that are safe and gentle. Their products are regenerating, balancing and protecting.
Wantable
Cute beauty boxes created for and sent to you. The best way to discover the latest trends in beauty and fashion.
Ottilie & Lulu
Gorgeous hair and skin care; with gentle formulations of antioxidants, botanicals, and vitamins.
Good For You Girls
Products that pamper and protect skin with natural ingredients, the way mother nature intended.
Prepare to get gorgeous...
Tips for Great Skin
It's so important to take care of your skin. An awesome tip from Good For You Girls is to enjoy cleansing! "Take time to work the cleanser into your entire face, knowing that it's breaking up dirt and grime. Rinse well and finish by holding a warm facecloth to your face for just a few seconds. Breathe deep." As they put it, this is YOU time!
The experts at Peachface also told us some wise words. "When your skin starts to change, don't worry, it's normal. Start with cleansing when you can and you will notice a difference."
More Tips Please!
Ottilie & Lulu let us in on 3 amazing secrets:
- You don't always need to use a moisturizer at night (certain formulas can clog your pores, this depends on the product!)
- Cleanse 3 times a day. Morning, after school and before bed.
- To avoid spots, try and keep your hair away from your face (especially at night)
Don't forget to splodge on a face mask every now and again too! It's more fun if you do it with friends.
Perfect hair and makeup
The key to flawless makeup? Wantable told us "Always remember that a little bit of makeup goes a long way - no need to cake it on - let your natural beauty shine through!" However, if they could choose only one makeup item to use from now on? "Lipstick! You can look instantly pulled together with a bold lip."
Great skin? Check. Pretty makeup? Check. What's missing? Duh, amazing hair! Ottilie and Lulu, help us out please. "To keep hair in good shape, we recommend deep conditioning at least once a month - especially in winter and summer." Simple!
Wow, we can't wait to go dazzle our BFFs with our sparkling new skin and hair. We have one more tip for you though from Wantable. Perhaps the most important of all, if you want lifelong beauty:
Drink Water, and lots of it!
Thanks to all these cool brands for sharing their tricks and tips! Remember, a smile goes a long way. If you look and feel confident, the rest will follow.
Have you got any other beauty secrets to share?
Add My Comment!